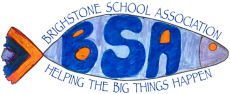 The Brighstone School Association (BSA) are a voluntary group of parents and staff who work together to raise funds for school projects and pupil enjoyment. The Summer Sizzler is an historic even in Brighstone, to which the entire village are invited, celebrating with stalls, freshly cooked food and drink, live music and entertainment. It raises hundreds of pounds each year.
We are always on the look out for new members to help with these efforts.If you think you may be interested or know someone that is, please either speak to our Chair, Lucy Brodie or Melissa Jones in the school office or maybe just come along to the next meeting. It would be great to see some new faces!
Our next meeting will be on  Wednesday 14th March 2018 at 6.00 pm in Year 3 Classroom. All parents are very welcome to attend to discuss fundraising for the school. If you require any further information regarding the BSA and what they do, please contact Melissa in the school office. Hope to see you there!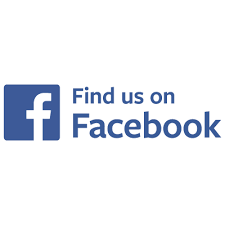 See below for current fund raising events!
Wolverton Folk & Blues Fair
A wonderful day of fun for all the family!
Saturday 12th May  11.30 am to 8.00 pm
Wolverton Manor, Shorwell, Isle of Wight
Live music, Family Friendly, Food Stalls, Children's Activities, Beer Tent, Circus Skills, Tea and Cakes plus lots more!
All in aid of Leukemia Research and Brighstone C.E. Primary School.
Tickets available from the School Office or from the Village Shop, £7.00 in advance or £9.00 on the gate. Children under 12 go free.
www.folkandblues.co.uk
---
We need your help!!!
There is a rota in the school office if you can spare an hour or so on the day to help. As always donations of baked goodies will be gratefully received. Thank you!
Friday 9th February
Years R, 1,2 & 3 – 6.00 – 7.00 pm
Years 4, 5 & 5 – 7.15 – 8.15 pm
Tickets £2.00 available from the school office
Glow in the Dark Face Paint and Tattoos – 50p, Bags of sweets – 20p, Squash – Free
Wow…thanks to the amazing 13 ladies & gent who attended this years BSA Wreath Making Workshop. Absolutely stunning wreaths and amazing company. £65 was made that goes right back to support the children of Brighstone School. 


                                                                                                                              on Saturday 9th December 1.00 – 4.00 pm
As always, we will be holding a raffle at the Christmas Fair on Saturday 9th December. We would be very grateful for donations of prizes for this. Would your workplace like to donate something? All prizes are advertised before the raffle so that people know what they could be winning. Any new unwanted gifts or Christmas themed items would be great. Donations can be anonymous or we can say "donated by". Please dropoff any kind donations to the school office ASAP.
Many thanks.
On Thursday 30th November from 5pm we would like to invite parents, carers, grandparents and friends to come and help us decorate the Christmas Tree for the school hall we will also be wrapping lots of gifts from the BSA (Santa) to the children. Many hands make light work so your hands will be greatly appreciated.
There will be cake and wine!
You are invited to get creative and carve a pumpkin, to be displayed and judged outside Brighstone Village Shop on Tuesday 31st October. There is a fee of £1.50 and prizes for Key Stage 1, Key Stage 2 children and Adults! If you would like to enter please fill in a form that is available from the school office. Pumpkins should be taken to the Village Shop at 3.00 pm for judging and return at 5.00 pm to see them all lit up, for prize giving. Happy carving!
To Dave Hollis at the Village Shop for growing and winning the biggest pumpkin.
Also massive CONGRATULATIONS to our fantastic relay team for winning the Round the Island Relay against Nine Acres Primary for the second year running! You're all superstars!
Pumpkin Competition 
If you are taking part in the Giant Pumpkin Growing Competition, now is the time to give your pumpkin the last lot of TLC as we will be weighing them in  at The Village Shop, Brighstone on Monday 2nd October at 12.00  noon.
STOP PRESS – We raised £475.00 – Thank you for all you support!
Annual Round the Island Race (against Nine Acres Primary) – Saturday 30th September 2017.
This year we are again organising a fun relay race around the Island against Nine Acres Primary School. If you are a keen runner and would like to participate, please speak to Lucy Brodie or Melissa Jones in the school office. This is a great sponsored event that raises a lot of money to go towards school trips etc. so please sponsor our runners or help us in any way you can.