Chartwells believe that the key to fuelling young minds comes from understanding both what they need and what they enjoy, which is why they develop nutritious and delicious food that pupils love, alongside helping to ensure a healthy body and mind. Their passionate culinary experts work closely with us to ensure every child receives healthy food, perfectly suited to meet their needs and dietary requirements.
Chartwells Love school meals booklet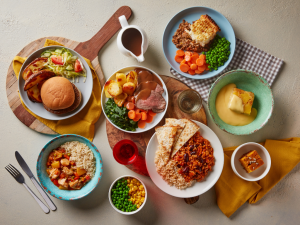 Our menu is published each week in our newsletter The Buzz. Payment can be made through School Money on Eduspot. The meal price from September 2023 is £2.90.
ALLERGIES AND SPECIAL DIETS – if your child has a food allergy or requires a special diet, please let the school office know as soon as possible so that Chartwells can be notified.
Autumn 2023 menu
Chartwells autumn and winter menu
Spring and summer 2023 menu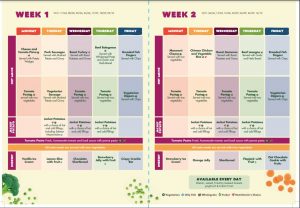 Chartwells SS23 Menu Brighstone