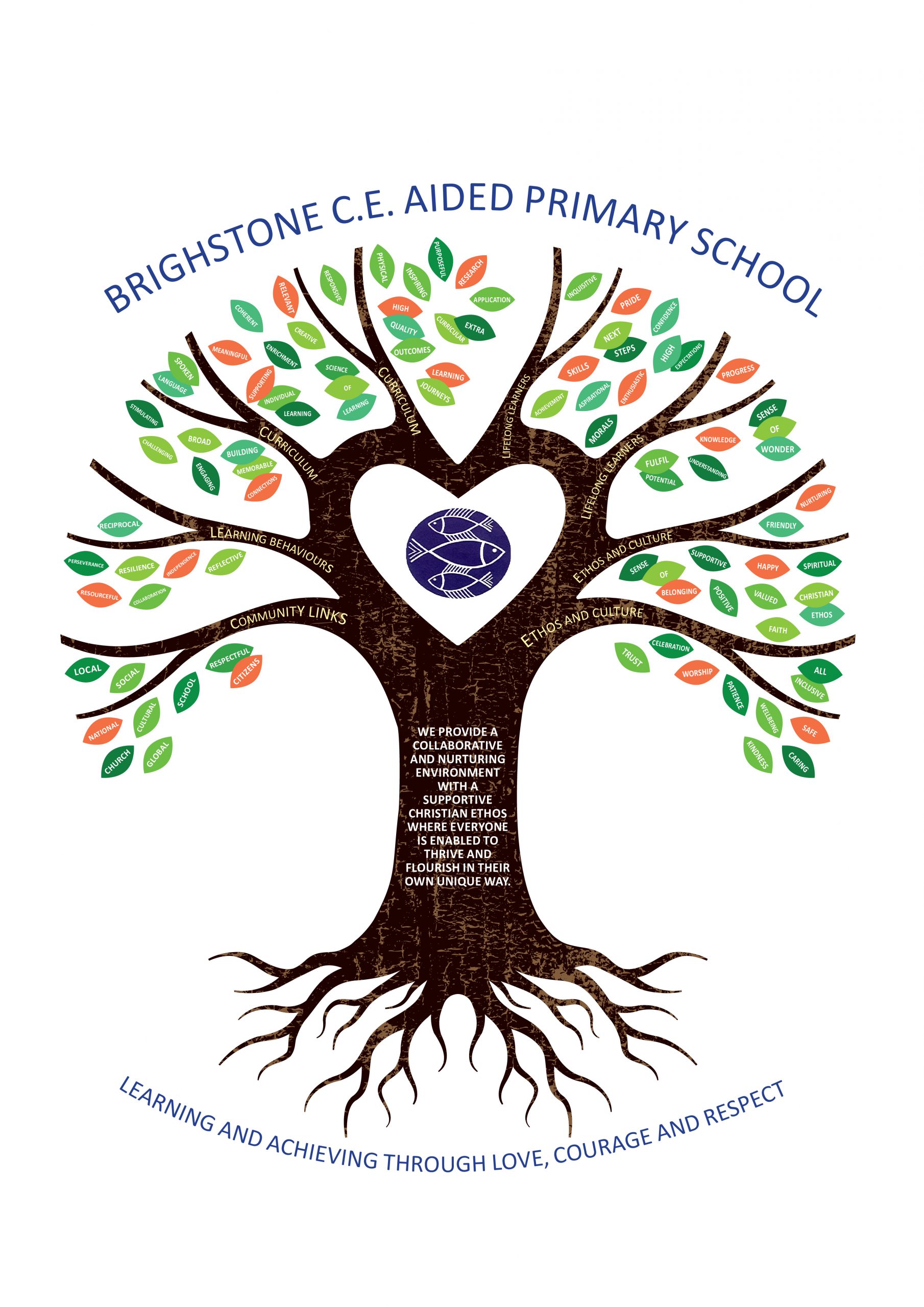 Our school values
Love, Courage and Respect

Our mission statement
Learning and Achieving Through Love, Courage and Respect
Our school vision
We provide a collaborate and nurturing environment with a supportive Christian ethos where everyone is enabled to thrive and flourish in their own unique way.
The story of our school vision
At the end of the summer term in 2020 we shared our new vision statement with everyone. This was written after gathering feedback from staff, governors and children, as well as from feedback in parent surveys. A vision statement 'seeks to inspire and give direction to all stakeholders (staff, children, parents, governors and the wider community). It is an aspirational description of what an organisation would like to achieve or accomplish in the mid-term or long-term future. It is intended to serve as a clear guide for choosing current and future courses of action'.
Our vision statement works alongside our mission statement 'Learning and Achieving Through Love, Courage and Respect', which includes our values, to reflect and guide our culture, ethos and decision making.
As a school we decided to create a visual vision statement to make it stand out and be memorable, and each part of the image has been carefully chosen to represent our school:
Our values, as part of the mission statement (tagline), are the roots and foundation that feed and nourish our school
The vision statement is the main body (trunk) that guides all our actions
The branches reflect the different aspects of life in our school
The leaves show examples of how these aspects are shown
The school logo in the centre of the tree represents the Christian ethos that is at the heart of everything we do