Church
Our school has a warm, friendly family atmosphere where parents, the church and village community are encouraged to become fully involved in all events and activities. As a Voluntary Aided school, we are very proud of our strong links with St. Mary's Church.
Throughout the year, we visit St. Mary's Church for school events including Harvest, Christmas and Easter. Our children also participate in a number of church and village events, such as the Christmas Tree Festival, Remembrance Day and the Brighstone Horticultural Show. Classes use the church to support programmes of study for Religious Education and History.
Each week, a member of the church community leads a whole school Collective Worship in school. Currently, these are:
Peter Johnson – reader at St. Mary's Church
Andy Dorning – South Wight Area Youth (SWAY) leader
We also take part in regular school Eucharist services, which are held in St. Mary's Church, which all parents are welcome to attend (see the Buzz for details as to when there are upcoming services). (These Eucharist services are not currently taking place, due to Covid-19 restrictions.)
Our Archdeacon is The Venerable Peter Leonard, Archdeacon of the Isle of Wight.
Our Bishop is The Right Reverend Christopher Foster, Bishop of the Diocese of Portsmouth.
We are delighted to welcome the Reverend Jackie Maw, Team Rector of the West Wight Mission Community, to the parish. Jackie is new to the island and is relishing walking her dogs on the beach most days. She also enjoys cycling but is seriously considering an electric bike to deal with some of the hills!!
Schools have played a significant role in her previous parishes. 'They play such an important role in our communities. I'm delighted to be part of this school community and continuing to nurture the strong relationship that there is with St Mary's. Children ask questions about life, the universe and everything, including God, with a directness we seem to lose as we get older. I look forward those questions as we learn and grow together.'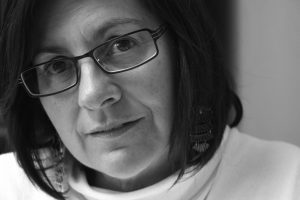 Contact The Five Churches office,
e-mail: bbmskparishes@gmail.com or tel: 07474 987683
or contact www.portsmouthanglican.org
Easter Worship
Even though we are currently unable to carry out services in church, we still take part in daily worship in our classes, or via Zoom, or as bubbles in the hall, or even outside so we can all join together as a whole school community.
Peter, Jack and Andy from SWAY led an Easter worship in which the children re-enacted Jesus' entry into Jerusalem and we reminded ourselves of the true meaning of Easter. The children also took part in the traditional Brighstone bottle top hunt. Usually, the whole school take part in the hunt together, but due to restrictions each bubble did it separately. However, they enjoyed hiding the bottle tops for the other bubbles just as much as they enjoyed finding them themselves! The children also enjoyed parading all the wonderful Easter creations that they made as part of the competition organised by the BSA: Easter bonnets, Easter gardens and decorated Easter eggs.
Collective Worship during school closures
Here you will find our weekly Collective Worship PPT for you to watch and read with your child. The CW PPT follows this structure:
Welcome
Gather together and light a candle. This signals the start of worship. We usually play a relevant song when children come into the hall, so this is also included in the PPT.
Learning
Symbolised by a window, the Learning element is when new possibilities or different perspectives are 'opened up' through the use of drama, visual images, poetry or puppetry based on Bible stories or other texts.
Reflecting
Symbolised by a mirror, the reflecting element encourages everyone to consider how the Bible story or other stimulus has resonated with, or challenged them. Using 'searching questions' are offered as a focus for reflection. Sometimes a guided meditation is suggested or a few moments of silence.
Responding
Responding, the final element in the worship, has the symbol of the door and provides an opportunity to consider how God might be challenging those present in the worship to 'step out' and play their part in making a difference in the world either as individuals or as part of the whole school community.
Fruits from the Roots
A practical suggestion is given for an activity, often light-hearted and fun, designed to stimulate further discussion and consideration of the theme of the worship through the week.
Collective Worship PowerPoint and SWAY videos link – please click
here
.
Community and charity
Being a small village school, it is our aim to further develop strong links with the local village and surrounding areas. This enables children to see themselves as part of the local and wider community, and encourages them to reach out and support others. We also take part in charity events, raising awareness of and money for a range of different charities.
So far this academic year we have raised over £1600, including:
Mountbatten Hospice (£150), Royal British Legion (£170), Children in Need (over £170), IW Radio Toy Appeal (£150), Place2Be (£145), The Isle of Wight Zoo (£105 and hundreds of fruit and vegetables), Red Nose Day (over £170) and World Book Day (over £130).
What incredible generosity!
Cards for the community
During lockdown, we spread joy and happiness throughout the village when every child in the school made a card for members of the local community so they didn't feel so lonely. We teamed up with Brighstone's Community Hub Co-ordinator to identify people living alone in the village who would benefit from messages from the children. This gesture was very much appreciated and it was heart-warming to receive many cards and letters in return, explaining how we had touched and brightened many lives. This activity reflected our values of love and respect, as well as our Collective Worship values of generosity and compassion.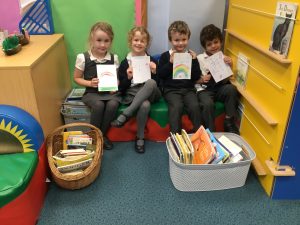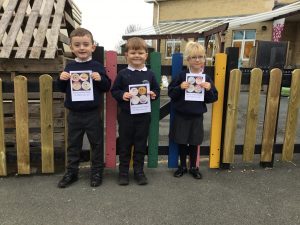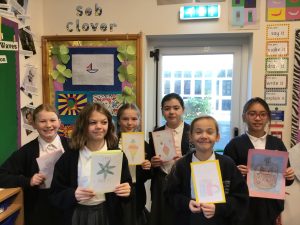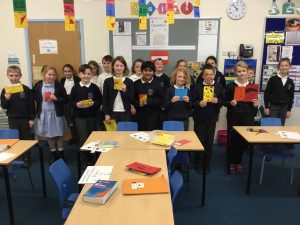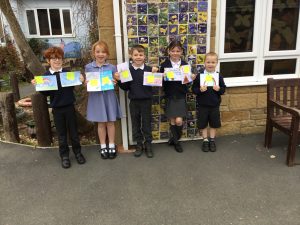 Reverse advent calendar
Children at Brighstone CE Aided Primary School have donated hundreds of items of fruit and vegetables for the animals at the Isle of Wight Zoo as part of a reverse advent calendar initiative.
Following Reception's and Key Stage One's school trip to the zoo at the beginning of November, the whole school were inspired to get involved in the Isle of Wight Zoo's 'Veg Pledge' scheme which helps the zoo to provide quality fresh food to their animals at minimal or no cost. In the three weeks leading up to Christmas the children donated hundreds of items of fruit and vegetables to provide meals for creatures including capuchin monkeys, meercats, porcupines, racoons, lemurs and the zoo's farm animals. We know how difficult it has been for the zoo this year due to the impact of the pandemic so felt inspired to support their veg pledge, which reflects this term's Collective Worship values of generosity and compassion.
Marc Fox, Animal Manager at the Isle of Wight Zoo said: "We are so grateful for the support of the local community which is helping us through these unusual times. The generous delivery of fresh fruit and vegetables from the children at Brighstone this December has helped us enormously, and the animals are very thankful for their tasty meals."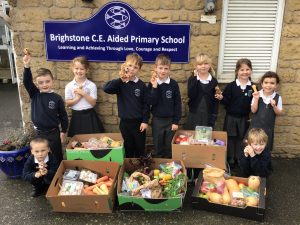 Hearts for Homes
With usual carol singing and care home visits cancelled due to COVID-19 restrictions, we aimed to bring some Christmas cheer to elderly residents in their local community by creating and delivering cards, pictures and letters to residents at Brighstone Grange care home. Pupils from the school would normally visit the home to sing carols each Christmas, but this year residents were able to watch our nativity performance online instead.
Linnet Hutchinson, Vital Coordinator at Brighstone Grange care home, said: "It was lovely to receive the drawings and messages from the children this Christmas; it has given our residents a real boost. They have also thoroughly enjoyed watching the school's nativity online, with the added bonus that it can be watched again and again! Thank you Brighstone School!"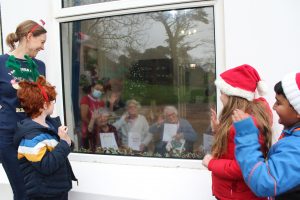 Red Nose Day 2021
The children are out to save the world! We had a fantastic day finding our inner superheroes as part of the Red Nose Day theme of 'superpowers'. In return for a donation, children came to school dressed as a superhero, either a well-known character or a made up one.
Throughout the day, the children took part in a range of activities around superpowers, such as the values of collaboration, courage, resilience and kindness, or practical superpowers such as epic dance moves, hilarious hopping or brilliant balancing! We also took part in a whole school 'Wake Up Shake Up' dance-a-thon.
In Ainslie class, they held a 'tell a joke' challenge, listened to more superhero stories and pretended to be superheroes inside and outside. In Lambert class, they created superhero masks in Art, wrote character descriptions of their superheroes, carried out some superhero balancing challenges around an obstacle course, made some balloon flying superheroes in Science, and explored a range of super skills, including super stamina, super hearing, and super minds. In Robertson class, they held a talent show linked to Kassy's speech in the book that they are currently reading, explored the reasons behind Red Nose Day and why we need it, took part in trust and team building exercises, and carried out a Comic Relief quiz testing their super minds! As part of their Romans topic, they also made shields and took part in a battle between the Romans and the Iceni tribe. In Macarthur class, they drew superheroes and took part in superhero Maths challenges. In Clover class, they created their own superheroes and their alter egos. They used their pop-art skills to represent them and when describing both characters' qualities, showed how they can create contrasts within their writing.
We raised over £170!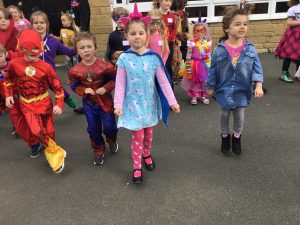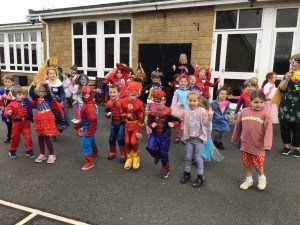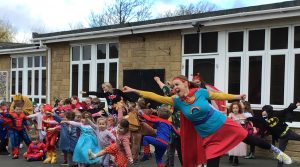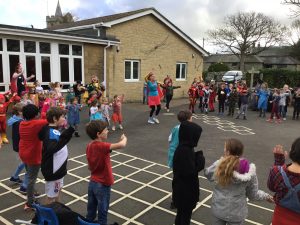 Seahorse Around Britain – Susannah and Didi on an adventure
Didi (Mrs Nicholson) and her sister-in-law Susannah are sailing around Great Britain in their boat Seahorse. Didi used to be our Chair of Governors, and they are both raising money for South Wight Area Youth (SWAY). Billy Bear is also accompanying them, and we are very excited to be following their adventures! You can find out more information on their blog: https://www.seahorse184.com/