An information, support and advice page for parents and carers.
We are always happy to meet with parents/carers or other members of the family to discuss any concerns or worries they may have.
Our Family Liaison Officer (FLO) is Mrs Melissa Jones.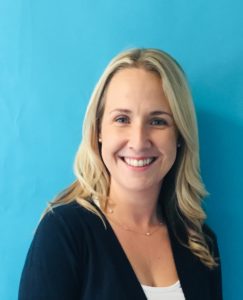 Mrs Jones can offer advice and guidance on a range of issues that could affect families including financial, behavioural and emotional difficulties and also supporting children within school with their emotional wellbeing. Mrs Jones can support families in school or can signpost families to outside agencies that may be able to offer additional, specialised support.
Mrs Jones can be contacted between the hours of 8.25am and 3pm by phone or email, or pop in for a chat to the school office.
Telephone – 01983 740 285
Email – m.jones@brighstoneprimary.org.uk
Please do not hesitate to contact us.
Free School Meals
All pupils in Reception, Year 1 and Year 2 in state-funded schools in England are eligible for free school meals. This includes academies, free schools, pupil referral units and alternative provision as well as maintained schools. Although you do not have to complete an application form to receive free school meals in these year groups, if you receive any of the benefits listed below, additional money is provided to the school by central government for every child whose parent is in receipt of one of the benefits listed.
To access this additional funding for your primary school, you would be required to complete an Application for Free School Meals found here Application for Free School Meals and Pupil Premium (USE)
Income support
Income based' jobseeker's allowance
Income related employment and support allowance
Support under part VI of the Immigration and Asylum Act 1999
The guaranteed element of State Pension Credit
Child tax credit (provided you do not receive working tax credit and have an annual income, as assessed by His Majesty's Revenue and Customs, that does not currently exceed £16,190)
Working Tax Credit run-on – paid for 4 weeks after you stop qualifying for Working Tax Credit
Universal Credit
Children who receive any of the above benefits in their own right (ie they get benefits payments directly, instead of through a parent or guardian) can also apply for free school meals.
FIZ is a service that provides information, advice and assistance to parents and prospective parents about local childcare.  It is an impartial information and signposting service for families, children and young people aged 0 to 19 (up to 25 years for young people who have learning disabilities). It also provides information on Ofsted registered childcare, local and national support groups, sports and leisure facilities.
You can access the directory via their website link above for advice and guidance about services for children on the Isle of Wight, details of activities can also be found on the FIZ Facebook page at www.facebook.com/iwfiz  or Tel: 01983 823349
Family Centre hub locations are;
South Wight, The Bays Family Centre, Sandown  Tel: 01983 408718
North East Wight, Ryde Family Centre, Ryde  Tel: 01983 617617
West and Central Wight, West Newport Family Centre, Carisbrooke  Tel: 01983 537390
A service that provides free, confidential and impartial advice and campaign on big issues affecting people's lives.Their goal is to help everyone find a way forward, whatever problem they face. They are an independent charity and part of the Citizens Advice network across England and Wales. Tel: 03444 111 444
An information and advice portal for the Isle of Wight offering 24/7 free, impartial, confidential advice on benefits, care, consumer advice, disability, work & retirement, family & relationships, money & finance, health information, housing etc from a partnership of organisations on the Isle of Wight.
Children's Centres

 (Isle of Wight NHS Trust)
 www.iow.nhs.uk/our-services/health-visiting-school-nursing/childrens-centres.htm
For parents and carers with children 0-5 or who are expecting a child, giving details of the 8 centres across the Isle of Wight, where you can go, completely free of charge, to ask for advice and information about bringing up children. Children's centres work in partnership with midwives, health visitors, voluntary sector and many more to deliver a complete package to local children and their families.
Health Visitors work closely with Children's Centres. You can go to any children's centre as often as you want. The  children's centres on the Isle of Wight are:
Cowes Children's Centre
Love Lane, Cowes, Isle of Wight, PO31 7ET  (Telephone: 01983 291719)
East Cowes Children's Centre
Beatrice Avenue, East Cowes, Isle of Wight, PO32 6PA (Telephone: 01983 294701)
East Newport Children's Centre
Green Street, Newport, Isle of Wight, PO30 2AN  (Telephone: 01983 529208)
Ryde Children's Centre
George Street, Ryde, Isle of Wight, PO33 2JF (Telephone: 01983 617617)
The Bays Children's Centre – Operating over two sites:
Albert Road, Shanklin, Isle of Wight, PO37 7LY (Telephone: 01983 867310)
The Fairway, Lake, Isle of Wight, PO36 9EQ (Telephone: 01983 408718)
Ventnor Children's Centre
Albert Street, Ventnor, Isle of Wight, PO38 1EZ (Telephone: 01983 857372)
West Newport Children's Centre
Wellington Road, Newport, Isle of Wight, PO30 5QT (Telephone: 01983 537390)
West Wight Children's Centre
Moa Place, Freshwater, Isle of Wight, PO40 9XH (Telephone: 01983 756935)
A charitable, independent and professional organisation offering counselling, advice, information and support to young people age 25 and under on the Isle of Wight, and in some cases, their parents and carers.
The Isle of Wight Parent Partnership Service helps parents whose children have difficulties with learning, from pre-school to school leavers. They offer a confidential service which gives parents' impartial advice and information to help them make decisions about their child's education.
They will listen and help parents to liaise with their child's school and any other agencies involved. Trained staff and volunteers can help parents fill in forms, sit in on meetings and help parents keep track of what's happening.        Visit website
Details of two local 'Support Hubs' for parents and carers of children and young people with additional needs.
Details of organisations that provide youth provision in the south wight area funded by the Isle of Wight County Council.
Online safety for children
PC Joe Finch – Youth Offending Team – Newport Police Station
Mobile -7901102391
Email: jonathan.finch@hampshire.pnn.police.uk
NAPAC (National Association for People Abused in Childhood)

 https://napac.org.uk/
Email: support@napac.org.uk
The only national freephone support line, including from mobiles, for adults who have suffered any type of abuse in childhood. This will not show on an itemised bill.
Tel: 0808 800 5000 – Calls are free and lines are open 24/7. The helpline can be accessed for advice or guidance if you are a professional, parent or child worried about any aspects of a child's welfare. They also offer advice on child trafficking.
Tel: 0800 11 11 – Calls are free and lines are open 24/7 and do not show on an itemised bill.