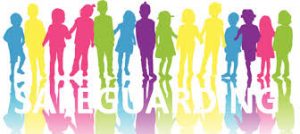 At Brighstone Primary School we are committed to inspiring, challenging and safeguarding our pupils and enabling them to become:
•   Successful learners who enjoy learning, make progress and achieve;
•   Confident, happy individuals who are able to live safe, healthy and fulfilling lives.
We are fully committed to ensuring that consistent effective safeguarding procedures are in place to support families, children and staff at school. All concerns are passed through the members of staff who are trained as 'Designated Safeguarding Officers' in school in compliance with the sharing of information'guidance.
They are as follows:
Mrs Melissa Jones – Designated Safeguarding Lead
Mrs Rebecca Lennon –  Deputy Safeguarding Lead
Mrs Lucy Aram – Deputy Safeguarding Lead
Mr Steve Fairclough – Designated Governor for Safeguarding
The following safeguarding measures are in place.
Cause for Concern
All staff are asked to report any causes for concern to the Designated Persons for Child Protection using a written proforma.
Any concerns will be shared with parents/carers as early as possible as more often than not there are extremely reasonable explanations for the concern. Concerns may range from children being visibly upset to persistent lateness to children 'disclosing' concerns.
Attendance
All lateness and absences are recorded by the class teachers and the Admissions Officer. Reasons will be sought for all absence or lateness. Attendance is monitored through these systems and referrals to the Designated Child Protection Officers can be made. Parents and carers will always be informed of concerns around attendance at the earliest point. If attendance concerns continue, the school may refer to the Education Welfare Service.
Absence During Term Time
We would encourage parents and carers not to take their children out of school during term time. Every day of your child's education counts.  If holidays during term time are necessary, then a request must be put in writing to the Headteacher. Holidays will only be authorized in extenuating circumstances. In some cases, parents and carers will be asked to discuss the reasons for extended school holidays.
Please click on the links below to view our current safeguarding policies:
Keeping Children Safe In Education 2019
Whistleblowing Policy November 2016
Missing Child Policy March 2018
Internet-Safety
At Brighstone, your child's safety is very important to us. We pride ourselves on protecting your child whilst still being able to enjoy the wonders of what the World Wide Web has to offer us, not not only as an amazing learning tool, but also for your child's enjoyment
Please click on the link below to find the latest information with regard to the sites you like to visit e.g. Facebook, mobile devices and new technology. Find out what's good, what's not and what you can do about it.  As a parent/carer there are also resources available that you can use at home. Most importantly, there's also a place which anyone can use to report if they feel uncomfortable or worried about someone they are chatting to online.
Please find below useful documents regarding Internet Safety.
Parent-Factsheet- information & online resources
internet safety information & advice for parents