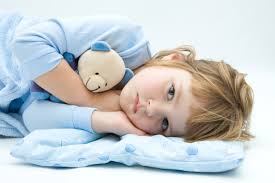 If your child is not well enough to attend school, please ensure you let the school know by telephone 01983 740285 or email: office@brighstoneprimary.org.uk by 8.55 am on the first day of absence. On subsequent days of absence, please also inform the school.
When your child is well enough to return to school, please provide a note or email explaining the absence. If we do not receive this within 3 days of your child returning to school, the absence will be marked as UNAUTHORISED.
For more information please see our attendance policy below.
Register of Admissions and Attendance Policy
Leave of Absence
As Parents/Carers, you have a legal responsibility to ensure your child's regular attendance at school. Applications for leave of absence will only be granted in exceptional circumstances and the number of days given will be determined by the Headteacher. If you wish to apply for a leave of absence for your child in term time, you will need to complete the form below and return it to the school office.
Any leave of absence during term time, which is not applied for or agreed to by the school, will be recorded as unauthorised and will be referred to the Local Authority which may result in a Truancy Penalty Notice (TPN) being issued or Prosecution under Section 444 Education Act for failure to secure
regular attendance at school.
Parent Pamphlet – Term-time leave of absence
PUPIL LEAVE OF ABSENCE APPLICATION FORM_SEPT 2022
First Aid and Administering Medication
If your child has an accident or is taken ill during the school day, we may need to contact a parent/carer. Please do keep the school office informed of any changes to your contact numbers. If your child has a chronic health condition, please inform and discuss this with either Melissa Jones (Family Liaison Officer) or Debbie Pelosi (School Administrator).
We are unable to administer medicines in school unless by prior arrangement. If your child needs medicine during the school day, a medicine administration form must be completed by the parent/guardian and given to the school office before any medication can be administered to the child (see the link below).
Medicines must be in date, correctly labelled, and provided in the original container (except in the case of insulin which may come in a pen or pump) with dosage instructions. Medicines which do not meet these criteria will not be administered.
All medicines must be brought directly to the school office at the beginning of the day and not left in the child's school bag.
Please note – Unless prescribed by a doctor, the school will not administer medication containing Ibuprofen or throat lozenges and cough sweets.
Medical Information and Advice                                                                                                                                                 
Diarrhoea and vomiting – advice for parents and carers
Feeling sick and then vomiting is usually the first sign that your child has a 'tummy bug'. Gastroenteritis is unpleasant and can spread very easily. It's not always possible to avoid getting gastroenteritis, but following the advice below can help stop it spreading:
– Stay off school or nursery until at least 48 hours after the symptoms have passed. Your child should also avoid visiting anyone in hospital during this time.
– Ensure your child washes their hands frequently and thoroughly with soap and water, particularly after using the toilet and before eating food.
– Disinfect any surfaces or objects that could be contaminated. It's best to use a bleach-based household cleaner.
– Wash contaminated items of clothing or bedding separately on a hot wash.
– Don't share towels, flannels, cutlery or utensils while you or your child is ill.
– Flush away any poo or vomit in the toilet or potty and clean the surrounding area.
Should your child become unwell with diarrhoea and/or vomiting, try to avoid going to your GP, as the virus can spread to others very easily. Call NHS 111, your GP or a Pharmacy if you're concerned or need any advice.
Avoiding dehydration is important – give your baby/child extra fluids. Vomiting tends to last for 1-2 days, and diarrhoea tends to last for about 5 days.
For online advice see www.what0-18.nhs.uk – search 'diarrhoea and vomiting'.
How long should your child stay away from school if he or she is ill?
Chicken pox – 5 days from the onset of rash
German Measles – 6 days from the onset of rash
Measles – 4 days from onset of rash
Mumps – 5 days from onset of swollen glands
Whooping Cough – 4 days from commencing antibiotic treatment
Gastro-Enteritis – Until well and free of symptoms. Stay away for 48 hours after becoming free of symptoms.
It is important that we are notified in the case of an infectious illness.
Head Lice
If you discover that your child has head lice, please seek medical help from the pharmacist or your GP.
It is also important for you to inform the school office or class teacher if you find your child has head lice so we can reduce the risk of it spreading.
Covid-19
While you're no longer legally required to self-isolate if you have COVID-19, you should try to stay at home and away from others to avoid passing on the virus.
If you have COVID-19, you can infect other people for up to 10 days from when your symptoms start. Many people will no longer be infectious to others after 5 days.
You can do a rapid lateral flow test from 5 days after your symptoms started (or from the day you had the test if you do not have symptoms) and another the next day.
If both tests are negative and you do not have a high temperature, you're less likely to pass COVID-19 to others and you can go back safely to your normal routine.
If your test result is positive on day 5, you can carry on doing rapid lateral flow tests every day until you get 2 negative test results in a row.
Please keep the school informed.