Dear Parents and Carers,
Our term is now well underway; it is wonderful to go around the school and see such a purposeful and hardworking atmosphere. There has been enthusiasm for learning both in and outside the classroom. Earlier this week our year 6 children had the opportunity to experience a sailing activity. They spent Tuesday afternoon at UKSA in Cowes, the conditions were mild and although the wind was quite strong, in the shelter of the river they were safe to enjoy the sailing. After splitting into groups, they worked together as a team to 'learn the ropes' onboard two J80s – they had fantastic fun and are eager to go back and have another go.
The theme for our worships this half term is Thankfulness and on Wednesday 10th October we have our Harvest Festival Celebration, this will be in church at 8.45am and we would like to invite parents to join us. The service will be one of thanksgiving and celebration where each class will take part sharing hymns, poems, readings and prayers. In preparation for our Harvest Festival, we would like to encourage the children to bring gifts of packaged food products. These will then be donated to the Salvation Army – last year they supplied 140 families with food hampers and on Christmas day they had 144 people, who were in need, attend their Christmas day dinner. They also provided food parcels for those who needed them on Christmas day. Overall they fed more than 500 people. They need donations of packaged food in order to be able to fulfil this again and they are inviting schools to help support the project.
Well done to our BSA relay team, they showed amazing stamina and determination. Both teams finished within eight minutes of each other so it really was a nail biting final section of the race, with Nine Acres winning and Brighstone taking second place. Congratulations and well done to the teams from both schools – the challenge is on for next year! Thank you very much to Lucy Brodie and the BSA team for the excellent organisation that went into it – we look forward to sharing the final total that has been raised once all of the money has been collected.
.
Best wishes
Mrs Fox
Ice-rink support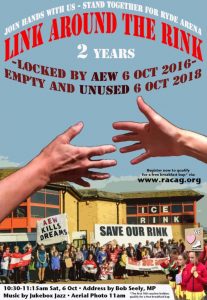 October Half Term 2018
Request to schools to publish notice of change to admissions policy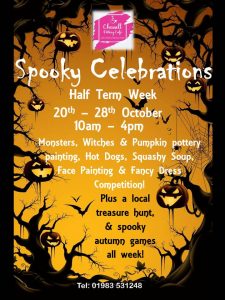 Year 6 – Open Evening Postcard Invite 2018 – faded