We were overwhelmed by the response to our invitation to share the exciting experience of the solar eclipse. The pinhole contraptions were made, the risk assessment was written, the teas and coffees were ready however, cloud cover was one thing which was not within our control. I am sure that we will be able to see it on the news tonight. In true Brighstone style the children have bounced back and many have completed activities linked with the phenomenon including Year 4 children writing acrostic poems, some examples can be found below.
Year 5's resilience was also tested earlier this week; the lunches were packed and the children were ready but the bus was late and sadly their visit to the British Museum didn't get any further than Fishbourne! Did this dampen their spirits? No. Did they remain downhearted? No. They came back to school full of enthusiasm and the day was spent producing a "Brighstone Museum" and what an amazing array of "artefacts" there were. Well done Tiger Class you exhibited a great level of maturity and wonderful work ethic.
We look forward to seeing many of you tomorrow for the Brighstone and District Horticultural Spring Show in Wilberforce Hall from 1.30 – 4.00 p.m. Many of our children take part by exhibiting in the various children's classes. It will be great to see their hard work on display.
Mrs Snow and Mr Hall have asked me to mention: any parents or family wanting to support our illustrious Year 6s in their bid for cup glory in the Football Under 11s league final are welcome to join us at Queensgate Stadium in East Cowes. Kick off 4.30pm. Adults £1 entry children 50p. We know regardless of the result the team will do us proud. Come on Brighstone!
Have a great weekend.
Ms Hall
April 15 Community Coffee Morning
Carisbrooke College Coffee morning poster
Equus easter camp 2015 flyer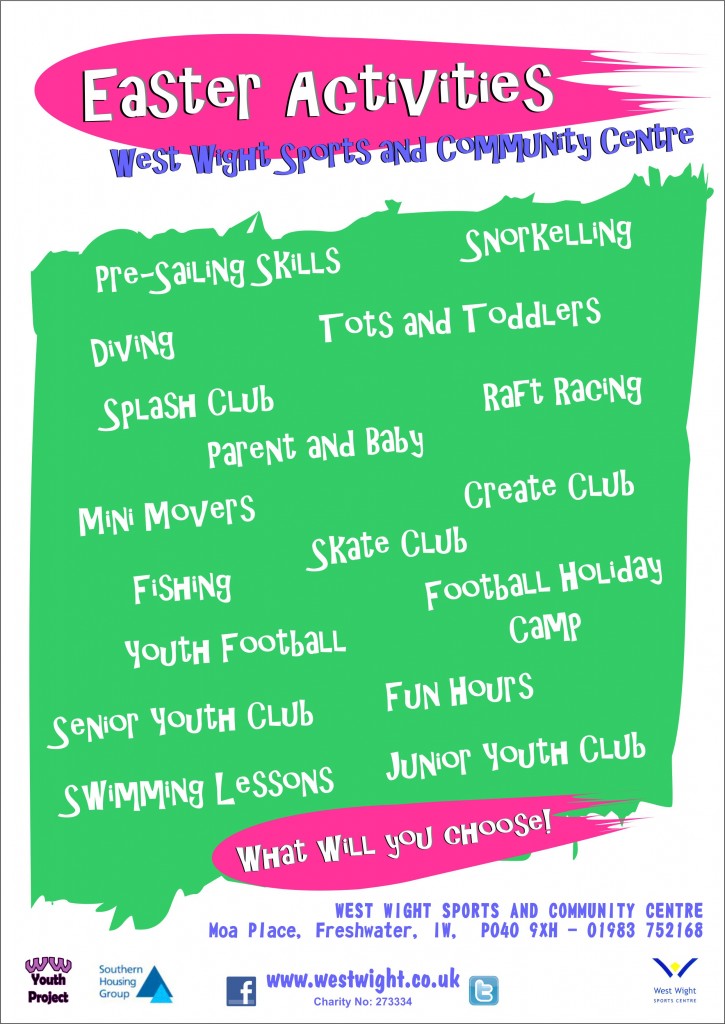 Generic Easter Poster 2015
ISLE OF WIGHT HERITAGE SERVICE
new clothing sale A4 flyer April 2015