Dear Parents and Carers,
The gift of Easter is hope – new beginnings, new opportunities.
We have had a reflective, yet vibrant and engaging week as we have approached the highlight of the Spring calendar – the Easter holidays.  We came to together as a whole school for Eucharist on Wednesday; it was lovely to welcome the parents that were able to join us for the service. I would like to say a huge well done to every class for their uniquely imaginative contributions to the 'Sheep of Shorwell' displays. As well as fun and fellowship, the service a great opportunity to focus on the Easter message as the excitement of the holidays approaches.
We would like to thank the BSA for all of their hard work with the organisation and preparation of the Easter Bonnet Competition and the Bottle Top Hunt. Despite the rain, this caused great excitement and was thoroughly enjoyed by all of the children. Well done to Brook the winning house for collecting the most bottle tops and special congratulations to Lucas in Year 5 for finding the 'Golden Egg'. We had a fantastic response to the Easter Bonnet competition. Congratulations to all who entered, there were some unique and imaginative entries.
I would like to say thank you to all of the parents who made appointments to meet with the class teachers this week for Parent Consultation Evenings. If for any reason you were not able to attend one of the evenings, your child's teacher would be happy to meet with you at a mutually convenient time – please do contact the school office to make an appointment.
My final celebration of this term is to say a huge WELL DONE to our year 5 & 6 Netball team. On Friday 23rd March, seven of our children competed in the West Wight Cluster Hi5 Netball Tournament. They were so determined and focused. This was rewarded with a well-deserved second place. By the time we had reached the final game there were only two goals between them and first place. They will now go on to compete in the island finals.
Finally I would like to share with you that we have appointed Mrs Cohen and Mr Hayden as our new Year 5 class teachers. They both come to us with an exciting range of complementary skills and subject knowledge that we believe will enhance the opportunities for the children at Brighstone; ensuring that our pupils continue to enjoy a broad and balanced curriculum.
I would like to express our thanks and best wishes to Mr Givens for the contributions he has made to the life of Brighstone CE Primary School. We wish him every success as he continues on his career path.
Wishing you all a very happy and peaceful Easter
Best wishes, Mrs Fox
29th March Issue 23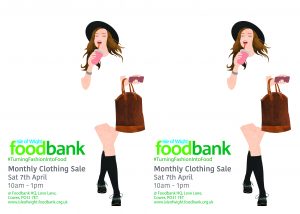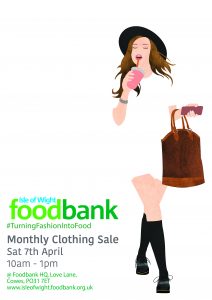 Easter Activities 18
Easter+poster+2018 – Tennis
Freshwater CC All_Stars_Cricket_Poster
Wolverton Folk and Blues Fair Poster 2018 (2)