Please see letter to Parents from Chair of Governors on 17th July 2018:
Dear Parents and Carers,
This term started in a rush with the Ofsted inspection on the second day, and has galloped on at a great pace.  We were very happy to welcome the Rev. Clive as our new parish priest and he has already become a familiar face around school.  Since then there have been non-stop activities including trips to the Needles, Monkey Haven, Portsmouth Dock Yard, country dancing, road safety to name but a few.
It is truly pleasing that wherever the children go, they are praised for their wonderful behaviour, curiosity and knowledge.
Year 6 survived the stresses of their SATs exams and celebrated by going to the Leavers' Residential at Rookesbury Park. They enjoyed the Leavers' Service at Portsmouth Cathedral, and we wish them all the very best of luck in their new schools.
Sports Day was blessed with wonderful weather and we still have the Play to look forward to.
I would like to thank Lucy Brodie and her team at BSA for all their hard work and a most enjoyable Summer Sizzler – everyone was in great spirits after England had beaten Sweden!
Finally, your children are the heart of our community, and we must thank Mrs Fox and all the Staff at Brighstone Primary who continue to work so hard to make the school the best it can be, where they can flourish and grow.
With best wishes,
Didi Nicholson
Chair of Governors
Brighstone Primary School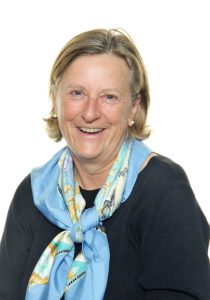 Previous Chair of Governors Letters: