Welcome to Brighstone CE Aided Primary School – the small school where big things happen… Situated below the rolling hills of the south-western coast of the Isle of Wight, we aim to promote a love for learning, enabling each child to achieve their best during their time with us. Our Vision:
We aspire to inspire everyone to be the best they can.

We aim to provide innovate learning opportunities in a forward thinking environment, where all are prepared to embark on the future challenges with excitement and confidence.

Our Christian school community lays strong foundations for lifelong learning and our caring ethos enriches the wider community of Brighstone, nurturing and stimulating dreams. At the heart of the community, we endeavour to foster love, respect and responsibility and to reach out into the wider world.

One song, many voices… 
Our Christian values are: 
Love, Courage and Respect
At Brighstone Primary School we also value:
To keep up to date with day to day news go to our

 Facebook page and like.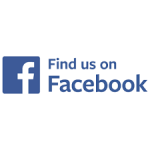 .